Home

Link to the site's facebook page.

My name is Alessandro Da Mommio, I graduated in 2009 in Earth Sciences (first level degree) at the University of Pisa, and I obtained the MSc in Earth Sciences and Technologies at the same University in 2013. From November 2014, I work as PhD Student at "A.Desio" Earth Science Department in Milan (Italy).
The passion for the optical petrography inspired me to create this website with the aim to provide a tool that would ease the recognition and identification of mineral phases in thin section
The website is designed for students of geology, petrography and geology enthusiasts, and for those who are interested in this matter. Each page consists of two parts, descriptive (an exhaustive explanation of the mineral phase) and visual (high-resolution photographs); the information contained on the pages are taken from various university textbooks and scientific papers, cited throughout the text.
every picture on this site was taken from thin sections of various origins;
• Thin sections from the collection of the Department of Earth Sciences (Pisa);
• Thin sections made by professors for scientific purposes;
• Thin sections purchased on the web;
• Thin sections carried out on samples of my property or donated by geologists from around the world;
The photos on this website were taken with a Canon EOS 60D digital camera mounted on a Zeiss Axioplan microscope owned by the Department of Earth Sciences, University of Pisa. The photos on this site are my sole property.
It is therefore prohibited the use of these for profit and / or without my permission. Anyone willing to use my photos for educational or informative purposes, please contact me at:
alexdm83[at]libero[dot]it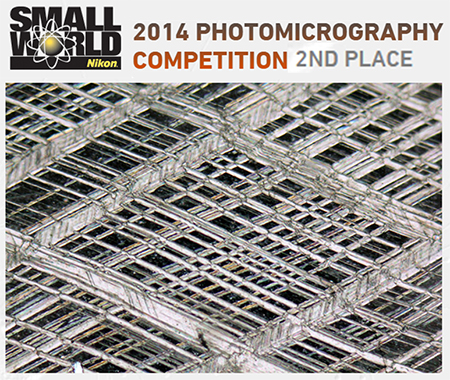 Winning Photo (second place) in the Nikon Small World 2014 photomicrography competition