Mudstone
Mudstone is an extremely fine-grained sedimentary rock consisting of a mixture of clay and silt-sized particles. Terms such as claystone and siltstone are often used in place of mudstone, although these refer to rocks whose grain size falls within much narrower ranges and under close examination these are often technically mudstones. Shale is often used to describe mudstones which are hard and fissile (break along bedding planes). Mud rocks, such as mudstone and shale comprise some 65% of all sedimentary rocks. Mudstone looks like hardened clay and, depending upon circumstances under which it was formed, it may show cracks or fissures, like a sun-baked clay deposit.
They can be separated into these categories:
•
Siltstone
- greater than half of the composition is silt-sized particles.
•
Claystone
- greater than half of the composition is clay-sized particles.
•
Mudstone
- hardened mud; a mix of silt and clay sized particles. Mudstone can include:
•
Shale
- exhibits lamination or fissility.
•
Argillite
- has undergone low grade metamorphism.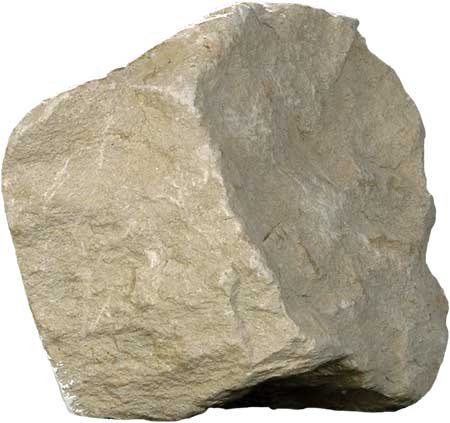 Mudstone
Bibliography
• E. WM. Heinrich (1956): Microscopic Petrografy. Mcgraw-hill book company,inc
• M. J. Hibbard (1994): Petrography to Petrogenesis. Prentice Hall editore
Photo

| | | |
| --- | --- | --- |
| Globigerinids Foraminifera in a Mudstone. PPL image, 2x (Field of view = 7mm) | Globigerinids Foraminifera in a Mudstone. PPL image, 2x (Field of view = 7mm) | Globigerinids Foraminifera in a Mudstone. PPL image, 2x (Field of view = 7mm) |
| Globigerinids Foraminifera in a Mudstone. PPL image, 2x (Field of view = 7mm) | Globigerinids Foraminifera in a Mudstone. PPL image, 2x (Field of view = 7mm) | Globigerinids Foraminifera in a Mudstone. XPL image, 2x (Field of view = 7mm) |
| Globigerinids Foraminifera in a Mudstone. PPL image, 2x (Field of view = 7mm) | Globigerinids Foraminifera in a Mudstone. PPL image, 10x (Field of view = 2mm) | Globigerinids Foraminifera in a Mudstone. PPL image, 10x (Field of view = 2mm) |
| Globigerinids Foraminifera in a Mudstone. PPL image, 10x (Field of view = 2mm) | Globigerinids Foraminifera in a Mudstone. PPL image, 10x (Field of view = 2mm) | Globigerinids Foraminifera in a Mudstone. PPL image, 10x (Field of view = 2mm) |
| Globigerinids Foraminifera in a Mudstone. PPL image, 10x (Field of view = 2mm) | Globigerinids Foraminifera in a Mudstone. PPL image, 10x (Field of view = 2mm) | Globigerinids Foraminifera in a Mudstone. PPL image, 10x (Field of view = 2mm) |
| Globigerinids Foraminifera in a Mudstone. PPL image, 10x (Field of view = 2mm) | Globigerinids Foraminifera in a Mudstone. PPL image, 10x (Field of view = 2mm) | Globigerinids Foraminifera in a Mudstone. PPL image, 10x (Field of view = 2mm) |